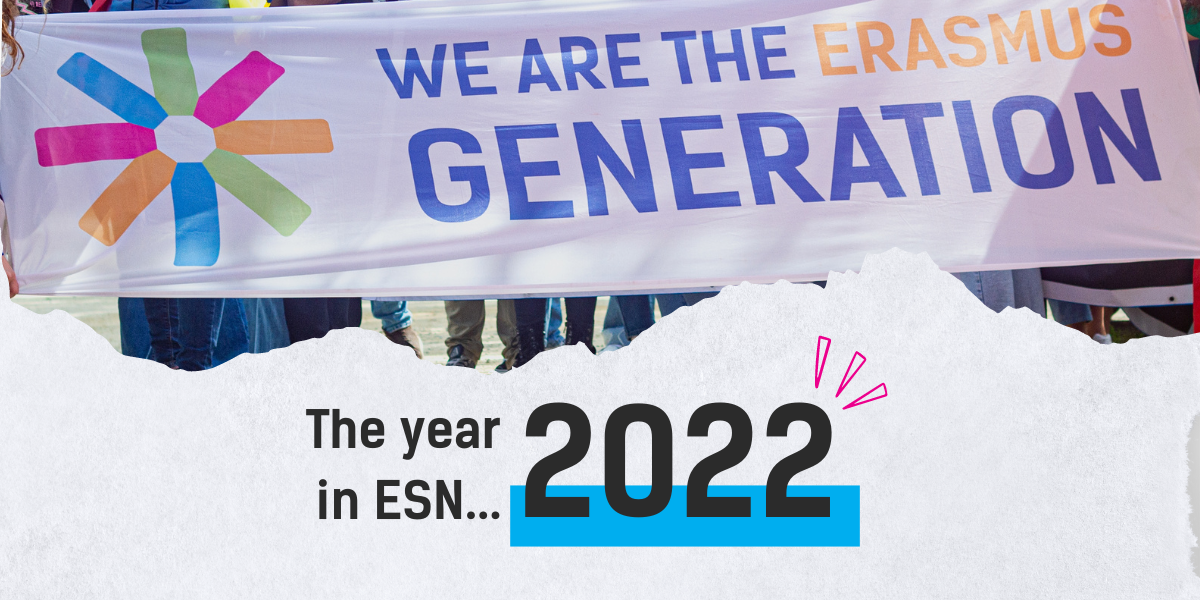 Friday, 23 December, 2022 - 11:22
The past year was a very challenging one for the world, with the Russian invasion of Ukraine, increasing prices, inflation, the housing crisis, and the impact of the pandemic starting to show.  Nevertheless, we persisted and grew, continuing our work in improving international mobility and living up to our motto of students helping students, with the tireless efforts of our volunteers and the support from our partners and stakeholders.
As we near the end of 2022, we encourage everyone to stay safe and take care of each other, but also to take a moment and be grateful for all the accomplishments a network of motivated young people can achieve.
Get a full overview in our Annual Report 2021/2022!
Advocacy and external relations
Every year, ESN International works on identifying points of improvement of mobility,  ensuring more equitable access for all students regardless of background, and safeguarding the voice of international students.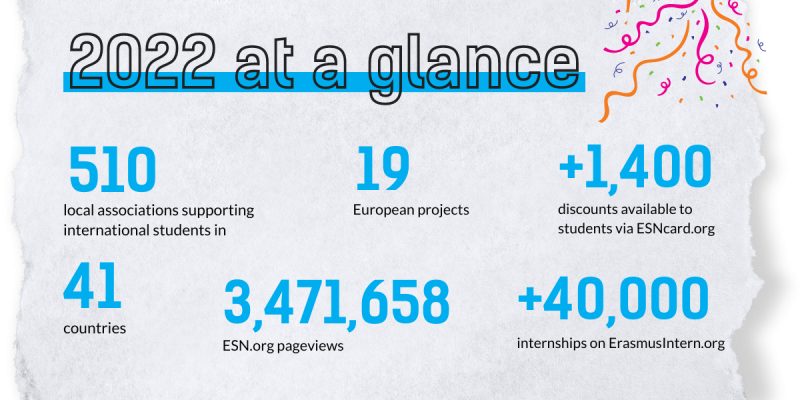 Services and activities
See some of our most impactful activities which were awarded at EGM 2022.
 
Trainings and events
Digitalisation
Throughout the year, we stayed dedicated to ensuring that the needs of students are properly addressed in the digitalisation processes that surround mobility. We have closed OLA 3.0, EDSSI, and OpenU projects, saw the launch of the Compass platform and helped co-organise the final Erasmus+ App conference in Budapest, all the while promoting the app to our students and members.