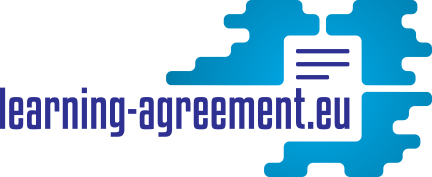 In the process of organising credit mobility, students and higher education staff members must conclude trilateral Learning Agreements that are the basis for the recognition of academic qualifications obtained abroad. As identified by the PRIME survey, conducted by the Erasmus Student Network in 2010-11, the Learning Agreements are a cornerstone and at the same time one main obstacle to the smooth organisation of credit mobility. The interlocutors are indeed not clearly defined, the information needed to build the agreements rarely available online and the possibility that students change their learning agreement after their arrival at the receiving HEIs lies at 75%. In the same survey, some LLP National Agencies suggested building an online tool to prepare, approve and revise Learning Agreements in an online environment and this is what this project intends to do.
The objective of the project is to enable students to prepare their Learning Agreements within an online system, that will then allow them to liaise with the coordinators of sending and receiving higher education institutions to finalise the document, approve and sign it online. This process therefore transferrs a paper-based workflow, which is reliant on timely postal deliveries for signature purposes, into an online system that will allow students to gain considerable time when preparing their studies abroad and induce a greater degree of flexibility and efficiency when needing to revise the Learning Agreement. The online software will also allow higher education institutions to mainstream the workflows of the management of the learning agreements to render the process of approving and managing them more efficient, and thus freeing up time for the staff members to work on other international relation activities or improve the quality of credit mobility.
Partners
The first Online Learning Agreement project was running 2015-2017, a second project was running until 2019 and a third project is now underway. Please see https://www.learning-agreement.eu/start/ for more information.