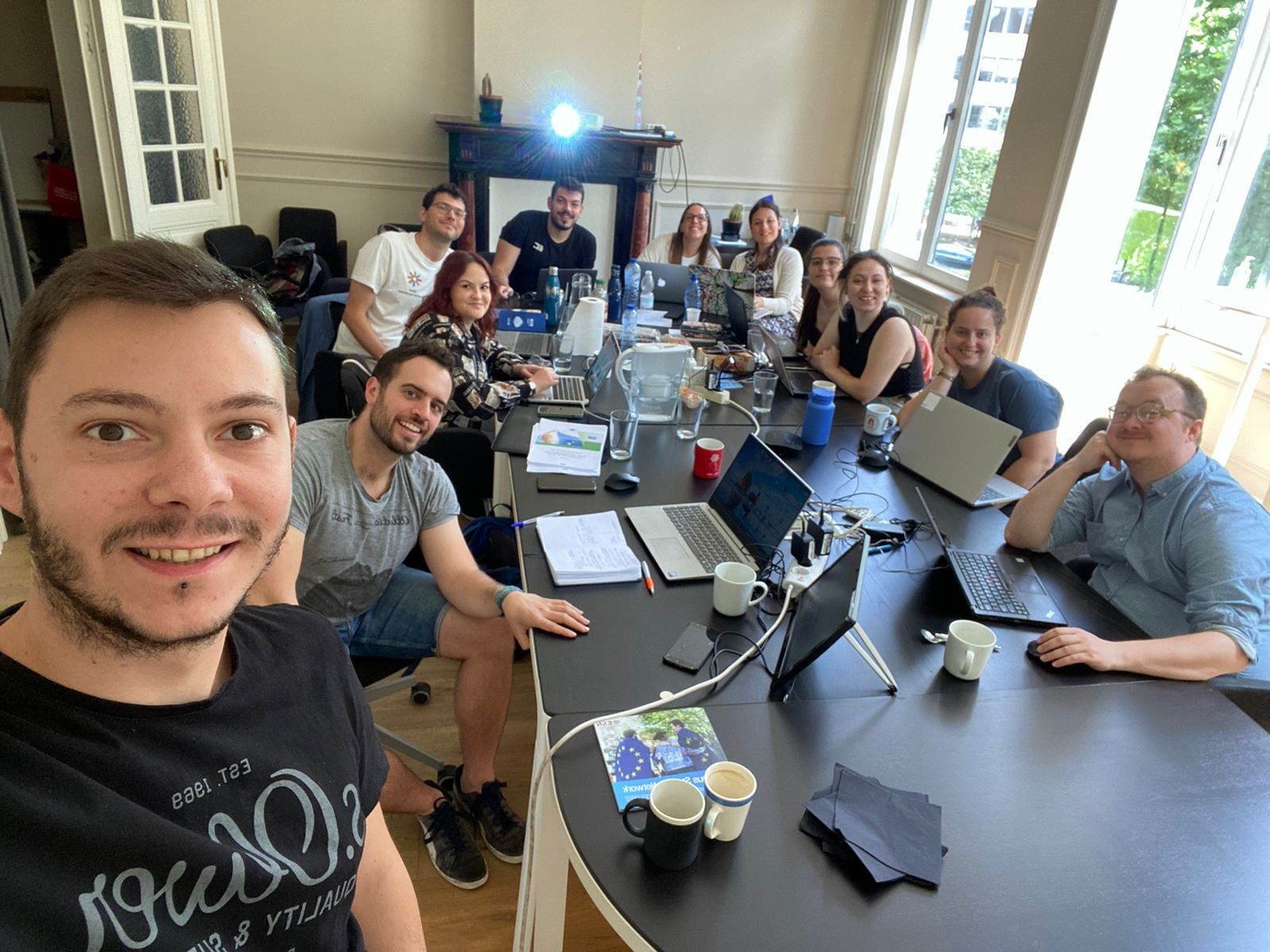 Sunday, 17 July, 2022 - 16:59
During the first weekend of July (2nd and 3rd), the consortium of the Erasmus Generation Participation and Engagement (EGPE) met at the headquarters of ESN International in Brussels. Started in 2021, this project was co-funded by the European Parliament and aimed at engaging young people in the Parliament's work, raising awareness about the role of the European Union, fighting Euro-scepticism and increasing democratic participation.
The National Organisations involved in the project, ESN Bulgaria, ESN Czech Republic, ESN Greece, ESN Hungary, ESN Italy, ESN Spain, ESN Poland and ESN Portugal, along with representatives from ESN International, met in Brussels to close the project, evaluate it, discuss further project participation and Stakeholders mapping. The meeting also allowed the consortium to draw conclusions and recommendations.
On the national level, the following events took place:
8 National Policy Dialogue (one per National Organisation involved in the project
36 Local Policy Dialogue
40 Erasmus in School
On the international level, the following events and actions took place under the EGPE project:
National Board's training 201
Erasmus Upgrade 2021
Erasmus Generation Meeting 2022
Spring Training 2022
Mobility is my Lifestyle Campaign
Overall, we estimate that 5850 participants took part in an event covered by the EGPE project.