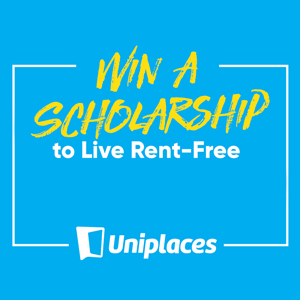 Wednesday, 21 June, 2017 - 16:58
The World's Kindest Scholarship returns to reward Students with a Rent-Free Semester
Uniplaces is back to distribute €20.000 among 10 international students
Uniplaces, the fastest-growing online student accommodation brand, has launched the 4th edition of the Uniplaces Scholarship, in a continued effort to support student mobility and to encourage kindness among students.
The pioneering scholarship will once again select 10 students from all over the world and award them with €20.000 to cover their rent for a whole semester.
To take part in the Scholarship, students must go to Uniplaces Scholarship and tell us how their act of kindness has helped one or more of their peers. 
Applications may include photographs and videos to illustrate the acts of kindness candidates carried out to make an impact on their fellow students. This year it will be easy to see where the kindest students are located on the platform's new feature, the Map of Kindness, which pins their applications on a world map by country and university.

Registrations for the Scholarship end on Sunday, July 16 and the winners will be announced ten days later, on Wednesday, July 26.