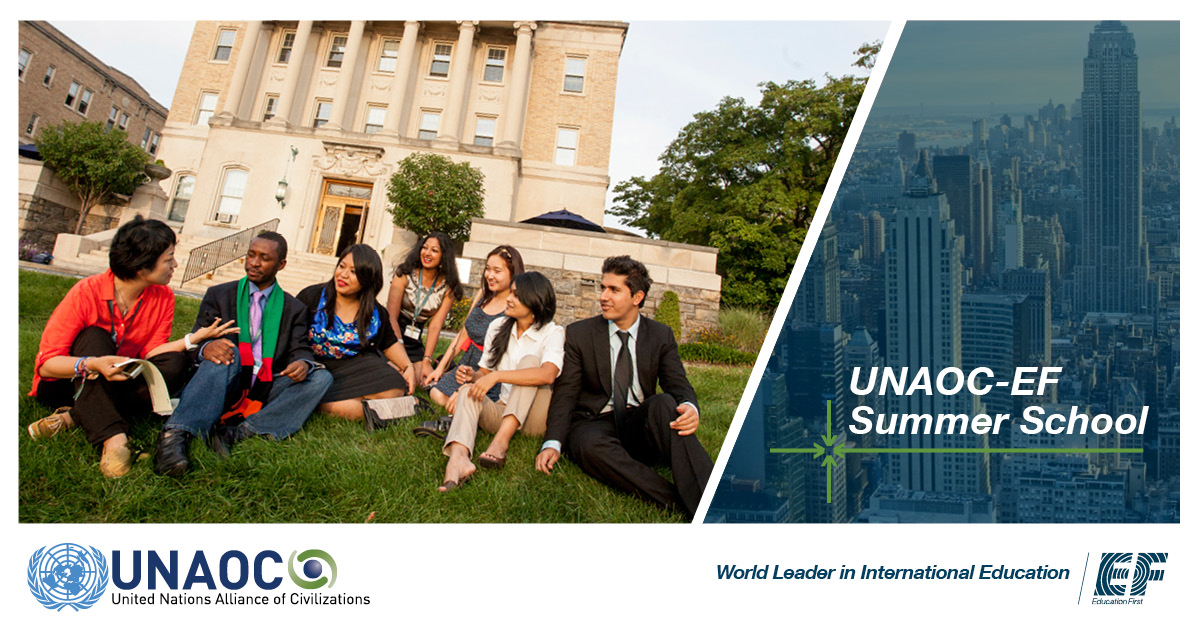 Monday, 9 February, 2015 - 11:45
Make a difference - Be one of 75 youth for change.
Get selected for the joint summer school by the United Nations Alliance of Civilizations and EF Education First. At the UNAOC-EF Summer School you will:
Address and find solutions to pressing global challenges within the context of cultural and religious diversity;
Develop an international network and leverage it to create positive social change – locally and globally;
Get global and local pictures by visiting United Nations Headquarters and special interest excursions in Manhattan and greater New York area.
Selected participants will be provided with flight, accommodation, meals and full event access.
Apply for this once-in-a-lifetime opportunity by March 09, 2015, here: www.UNAOCEFSummerSchool.org