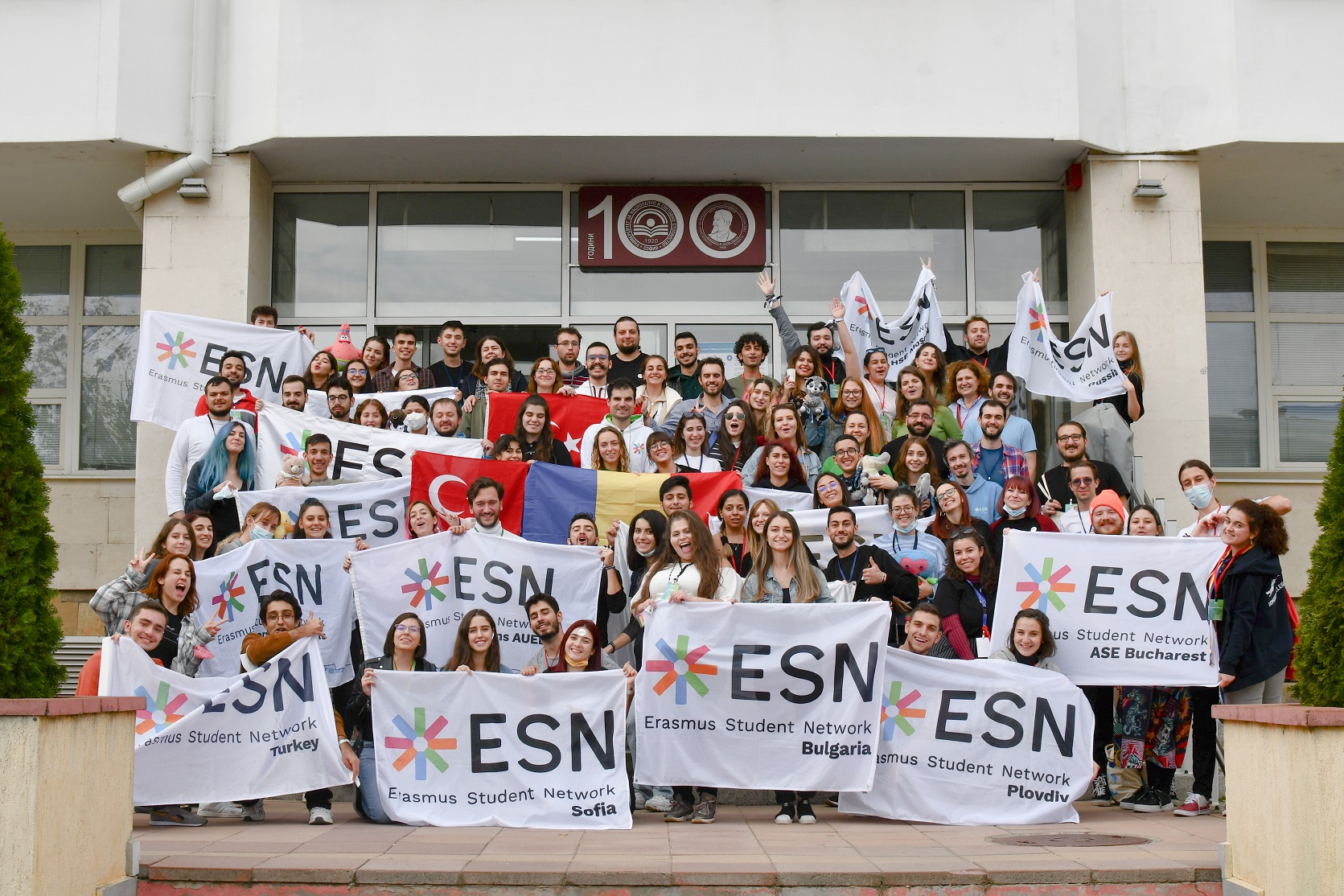 Wednesday, 17 November, 2021 - 20:21
Every year at the end of the first semester of the academic year, Erasmus Student Network provides its volunteers with the chance to meet, learn, share knowledge, best practices, and facilitate collaboration by organising regional training events.

ESN has over 530 local sections across 40 national member organisations that are divided into five regions with each one hosting an annual regional platform: Central European Platform (CEP), Northern European Platform (NEP), South Eastern European Platform (SEEP), South Western European Platform (SWEP), and Western European Platform (WEP).
SWEP Malta was an incredible experience! The content team was able to create an interactive agenda with plenty of workshops. The facilitators did a great job and I am convinced that every participant was able to take something home from the event. Furthermore, Malta was the perfect location as it is just as multicultural as our network. I am very happy that I got the chance to participate in this wonderful event!

Jana Borchardt, Germany
The Southern Eastern European Platform and Southern Western European Platform were physical training events taking place from 21st to 24th October in Sofia, Bulgaria and Malta, respectively. The Central European Platform, Northern European Platform and Western European Platform were online training events that took place from 29th to 31st October. The main aim of Regional Platforms is to build capacity in active volunteers on the local level in order to help them improve the quality and impact of their work and empower them to become more engaged in the national and international structures of ESN.
Since Regional Platforms are mostly training opportunities for new ESNers from the regions to meet, learn and comprehend the size of our Network it was amazing for me to see in person how far we have come as a Network and what a bright future we have thanks to all the new motivated volunteers. This was my first SEEP ever, but definitely not my last because I can safely say that it was perfect. The content team did a great job combining workshops with teamwork activities and all the presentations - I never felt bored or tired and I learned so much. Being part of such an event made me so proud to be an ESNer once again.
Anja Miljkovic, Croatia
Regional Platforms that were physical events welcomed participants from all across the network, as well as representatives of the Universities, International Relation Offices and Universities, partners of ESN International such as Yes-Trips, Nova Sport, and other guests. As one of the first physical international events, especially for volunteers from the local level, Regional Platforms in Malta and Sofia were a place to meet, exchange ideas and explore potential (cross-border) cooperation between local and national organisations.
Being part of the ESN makes me feel proud and lucky. If I need to choose a word to describe SEEP 2021 this will be "blessed". We had the opportunity to meet the same ESNers as us, with the same issues, with the same identity. Our region is full of ambition and energetic people. We all work hard and give our best in order to grow more and leave an impact on our societies. It is more than joy, it's an absolute must event which definitely everyone likes.
Justin Racu, Bulgaria
Even though three of the Regional Platforms had to take place online, they still had an impact on the local organisations. Due to the online environment, the agenda was a bit more condensed and only started on Friday afternoon. During Friday and Saturday, the agenda for CEP, NEP and WEP included many joint sessions. A great possibility to get to know people from the other regions as well. Sessions such as "Meet your colleagues" and the ESN Stories allowed participants to learn about the different realities in the network and to share best practices amongst each other. The participants were able to ask questions, share their thoughts and generally learn more about the multiple opportunities our organisation has to offer.
CEP was the first international event I participated in, and I hope it won't be the last one! I love the atmosphere among the members, but my heart was stolen by ESN stories which were a huge motivation for me. So now, all I want is to look for some new opportunities for my self-development within the ESN and can't wait to see all of the participants around!
Wiktoria Stundis, Poland
Each Regional Platform had workshops and sessions focused on the needs of its own participants. With a variety of topics tackled, from leadership over personal time management to safety in the network, each participant was able to find suitable workshops. We would like to thank the facilitators for creating such a great experience for all volunteers
Especially after the long pandemic, physically holding such an event as SEEP rekindled my love for ESN. It  was a unique opportunity for me to see newcomers to ESN join this atmosphere, on the one hand, and to add new information to my wealth of knowledge on the other hand.
Ayberk Yavuz, Turkey

SEEP Sofia 2021 belongs to one of my favourite ESN moments. Yes, as part of the content team, it gave me the opportunity to gain more experience as a facilitator. But what I loved about it, is the people. These amazing people are full of motivation, new ideas, and their will to learn and to do something more. Watching them, to listen, discuss, express their ideas & concerns, and engage with others. There is nothing more that I could ask for. And while being at the online CEP 2021 as facilitator was a lot different, I admired the energy that some of the participants had not only to learn but also to help others. From OC to content team, facilitators, participants, or volunteers, all of us learn from each other and from our unique perspectives. Looking forward to the next steps in my training path!
Alkistis Athanasopoulou, Greece