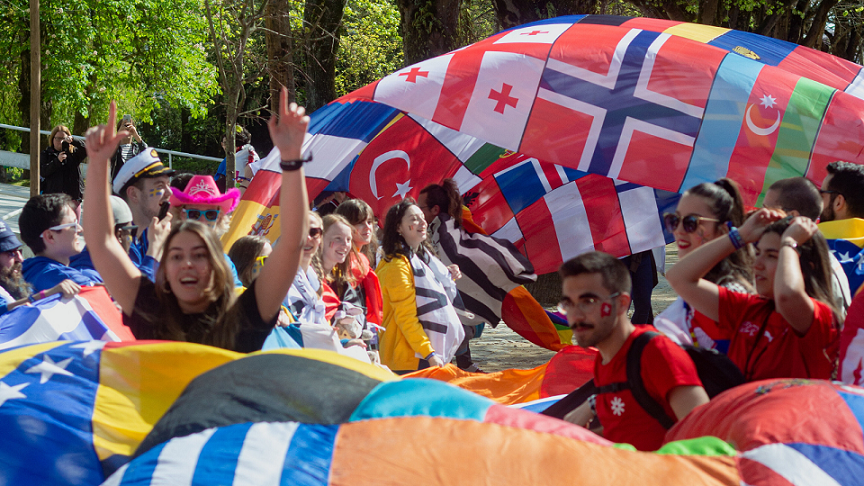 Wednesday, 18 January, 2023 - 12:03
Erasmus Student Network launches a reaction paper to the Youth Action Plan in EU external action.
The European Commission and the European External Action Service have released their first-ever Youth Action Plan in external action to promote meaningful youth participation and empowerment in EU external action for sustainable development, equality and peace. 
The Erasmus Student Network welcomes the launch of the Action Plan and applauds the EU's continuous efforts to prioritise youth in its external action strategy for the years 2022 - 2027 in the framework of the Youth Action Plan. The Youth Action Plan is a timely endeavour to involve young people in EU external action and generally enhance the quality of interaction with young people worldwide. The plan identified three pillars of action to shape the external action in partnership with young people: Engage, Empower, and Connect.
ESN believes that promoting inclusive learning mobility and increasing learning opportunities, as well as fostering exchanges for young people's professional and personal development, are key to achieving the plan's goals. The organisation is glad to see the ever-expanding role of the Erasmus+ programme in the EU's external action strategy and hopes that more financial synergies and diplomatic support is given to the programme in the next few years. ESN also highlights the importance of addressing current barriers that students from non-EU countries face to participate in mobility such as visa issues or selection processes. The organisation also points out that the plan falls short of going into more detail on the next steps to boost the strategic dimension of these programmes. Besides, ESN also believes that the majority of International Credit Mobility funds should be allocated to student mobility as it improves the internationalisation of Higher Education in partner countries and also gives opportunities to young people.
The reaction paper also highlights the challenges faced by non-EU youth participating in the European Solidarity Corps programme. Managing the administrative process of hosting non-EU ESC volunteers places an insurmountable burden on hosting organisations and causes significant issues for the volunteers themselves. ESN also calls for an expanded outreach of the Erasmus+ programme by increasing the number of Erasmus+ programme countries and gradually increasing the number of opportunities available to organisations from third countries.  Last but not least, the article also emphasises the importance of adequate support for youth organisations and engaging democratically run youth organisations rather than individuals, particularly in Enlargement and Neighbourhood countries of the EU where institutions and main stakeholders might have a different understanding of the importance of having and helping to grow youth organisations' actions, projects, and ideas. 
Read ESN´s reaction to the Youth Action Plan in EU external action in full below.