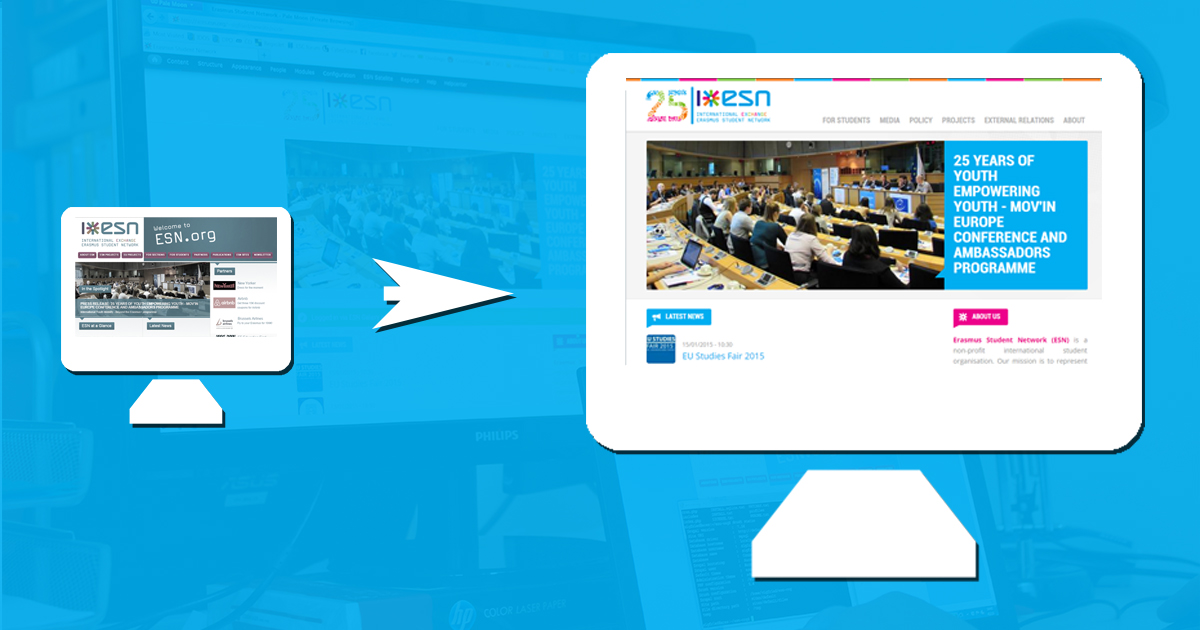 Wednesday, 4 February, 2015 - 16:24
We are happy to announce the brand-new ESN.org! The website has gone through a major makeover.
It is designed for you. We care that you find all the necessary information quickly and in the most intuitive way. Enjoy the new design, new features and content!
Quick guide through the new structure:
For students: All the information you need as a student, whether you want to go abroad, you are currently on exchange or you are missing your experience in another country. Use our free online services and find out how to join us, too!
Media: Latest news and the ESN publications. Soon some downloads!
Policy: What ESN stands for, who we work for, the numerous research projects we conduct to advocate for student mobility and the policy papers.
Projects: Main information about the ESN international projects. Now refreshed, with dedicated Facebook page feeds and videos!
External Relations: Meet our corporate partners, institutions and organisations that we work with! Find information about the EU projects that we take part in.
About: All the main information about the Erasmus Student Network! Meet the people working from the Headquarters in Brussels and find the directory of our local sections.
Enjoy the new experience and stay tuned for even more updates!