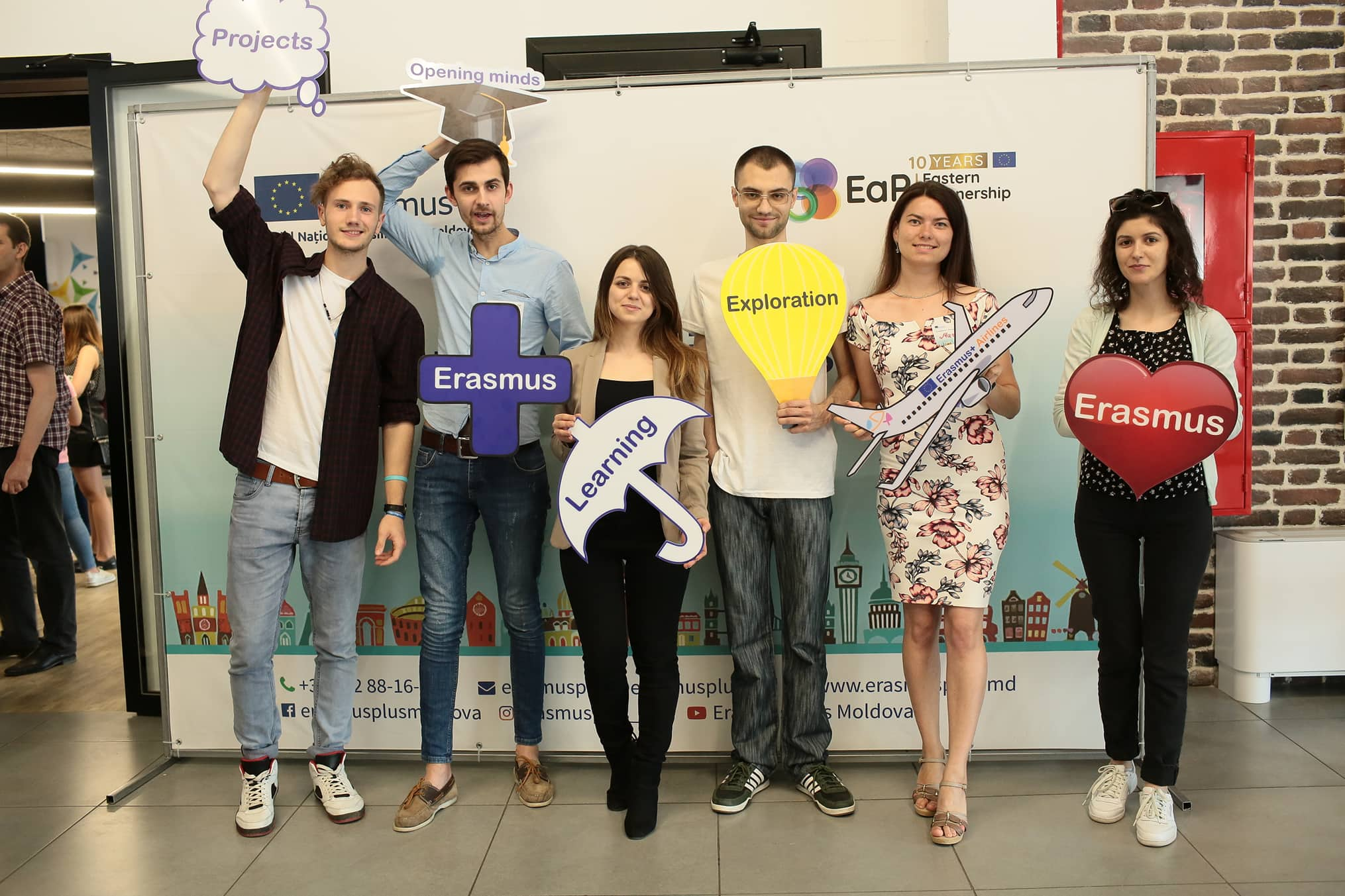 Monday, 24 February, 2020 - 10:29
On the 16th of February, the Erasmus Student Network welcomed Moldova as its 42nd country.
During the Council of National Representatives meeting in Marmara, that took place from the 13th to the 16th of February, the representatives of 41 ESN member countries approved ESN Chișinău as a member of the network.
International and exchange students arriving in Chișinău will now have access to ESN's support, events and services, including the ESNcard, a membership card that supports international students and trainees and gives them access to affordable opportunities during their period abroad, and the ESN buddy mentorship system that fosters internationalisation at home, as well as the integration of international students into the local community.
"The story of our ESN section started at an Erasmus+ event where a few of our members met. We found out that we all share a big passion for the Erasmus+ Programme and ESN and decided that Moldova needs a similar organisation. In a short period of time, we managed to form a small, but motivated team. We started by meeting with international students from the universities in Chișinău and helping them learn more about the local culture and mentality.

We think it's very important to have an Erasmus Student Network section in Moldova, as it shows our interest for European values and readiness for more international students. I personally have been on Erasmus and I have benefited from ESN's help. I know how impactful it is to have an organisation which can bond international and local students, can help with different questions and can make studying abroad more easy and fun. We want all the international students in Moldova to have a nice stay and a pleasant experience. On behalf of ESN Chișinău I would say that each Erasmus semester is a life-changing experience and ESN is there to make this path as amazing as possible." - Olivia Gheorghiță, President ESN Chișinău
Having been founded in 1989, the Erasmus Student Network is proud to be offering services to an increasing number of international and exchange students for 30 years. Now with 530 local associations supporting international and exchange students across 42 countries in Europe, ESN covers over 1,000 Higher Education Institutions, a majority of which are closely linked to their International Relations Offices. In total, almost 15,000 volunteers provide services to about 350,000 international students every semester, by organising a range of activities to integrate those new to their host countries and improve the quality of student mobility.