Monday, 28 May, 2018 - 14:34
Erasmus Student Network and its Mov´in Europe programme partnered in 2018 with Ryanair, Hostelling International and Dr. Walter for already the second edition of a travel contest named Mobility Is My Lifestyle, a competition aimed at young people and students all around Europe to give them an opportunity to travel and experience what is true mobility.
The campaign launched on the 26th of February asked the participants to share a short 60 seconds long video on Instagram that would answer the question "How does mobility contribute to intercultural understanding?". The second edition of this competition had not one, but two winners that would travel with Ryanair to 5 European cities for 2 weeks together. This time, the lucky winners were Isabelle Bouvier from France and Gabriela Nedelcu from Romania. They were travelling together, as well as staying at the Hostelling International hostels and being insured by Dr. Walter. Interestingly enough, both were on mobility at the time of having won the competition.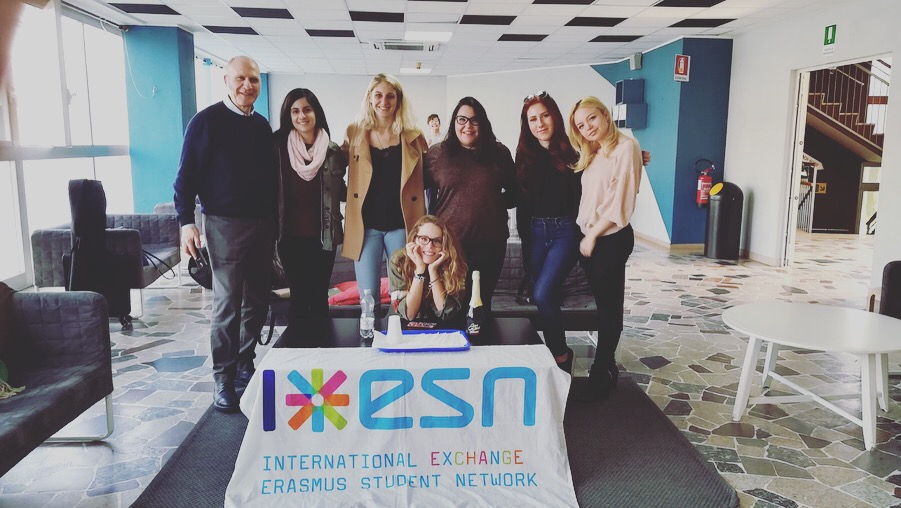 They started the journey on the 26th of March in the Italian city of fashion and design, Milan, where they also both received their own ESNcard to use during their trip and experience how an exchange student card can make their life that much easier and memorable. Then they spent the Easter in Krakow, followed by London where they had the chance to be meet the representatives of Hostelling International and Dr. Walter to share their impressions and excitement. The last two cities they could see were the beautiful Budapest and Barcelona.
The winners could experience themselves that ESN is the biggest European student organization, because they were greeted and helped by local ESN volunteers in each of the cities and attended some of the events to get an idea on how does a true mobility environment look like. In each city, they also had the opportunity to celebrate the European Year of Cultural Heritage by visiting the UNESCO World heritage sites and taking a picture in front of it. In their own words, the trip was one unforgettable experience for them and definitely showed them how mobility is a lifestyle, a lifestyle they will follow for a long time to come.