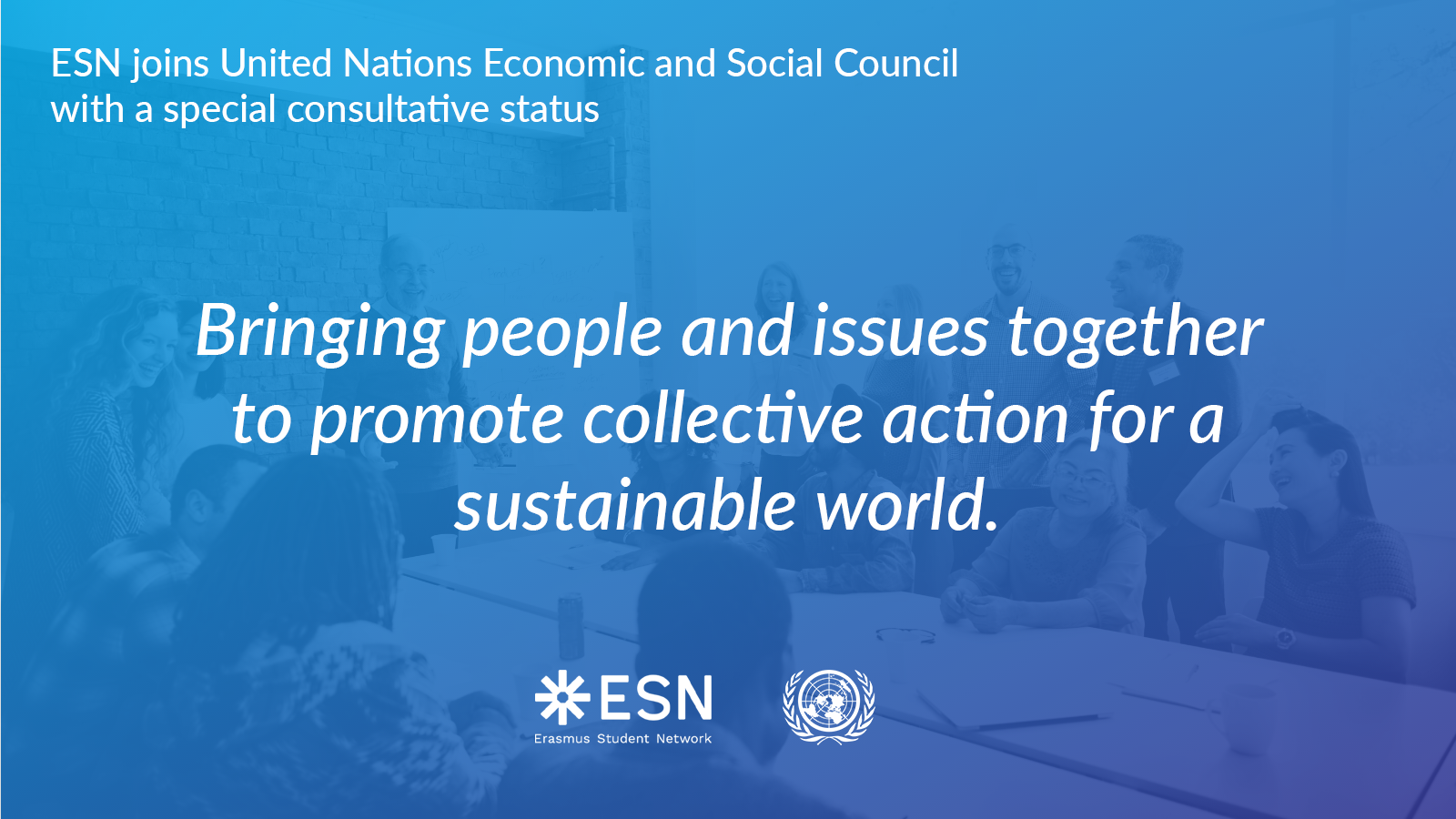 Tuesday, 10 November, 2020 - 14:39
The United Nations Economic and Social Council (ECOSOC) conferred the special consultative status to the Erasmus Student Network (ESN). ECOSOC is the main body for coordination, policy review, dialogue and development of recommendations on economic, social and environmental issues, as well as for the implementation of internationally agreed development goals.
On the 24th of June 2020, ECOSOC adopted the recommendation of the Committee on Non-Governmental Organisations (NGOs) to grant the status of trust, enabling our organisation to actively engage with ECOSOC and its subsidiary bodies in attending international conferences and events, make written and oral statements, carry out studies and prepare papers, enter the United Nations facilities and have opportunities to network and lobby.
This opportunity not only allows ESN to amplify its impact and be heard by a global audience and contribute to the UN agenda on Sustainable Development Goals, but also assists ECOSOC in its efforts to make a significant contribution in developing its policies by improving international education, fostering intercultural understanding and creating positive change in the society. The consultative status allows ESN to be close to the decision-making process and other initiatives that will affect the lives and the development of all and at the same time share its competence and expertise.
ESN envisions a global movement of an Erasmus generation with shared values, committed to improving international education, fostering intercultural understanding, and creating positive change in society. As ambitious as this may sound, the privileges, benefits and responsibilities accompanying the ECOSOC consultative status bring our organisation one step closer to reaching its vision.