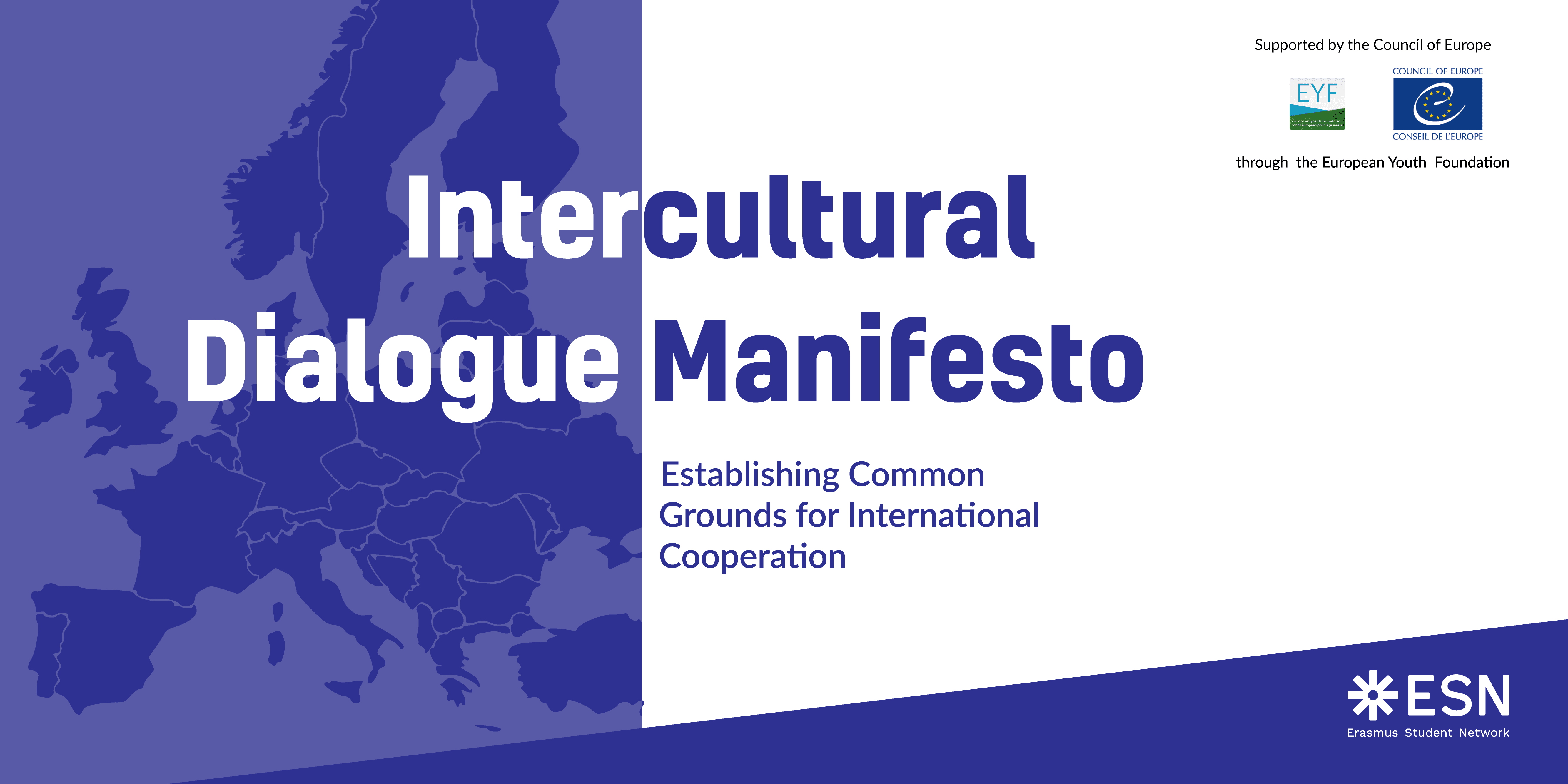 Monday, 15 March, 2021 - 10:32
Youth's natural desire and ability to form links beyond their usual social bubbles, together with their eagerness to understand the benefits and impact of diversity in every aspect of life, make them powerful agents of positive change in society. Youth workers and young people, in general, are constantly seeking ways to promote and raise awareness of values and principles related to intercultural understanding. As a result, they can play a key role in building intercultural competences necessary to understand and live the diversity of human realities in an increasingly globalised world.
Within the framework of the 'Intercultural Dialogue for International Cooperation' project funded by the European Youth Foundation of the Council of Europe, the Erasmus Student Network has developed a manifesto that aims to increase the understanding of the importance of the topic among young people and youth organisations by presenting the value of intercultural dialogue and sharing policy recommendations and ideas to address issues in a multicultural society through advocacy and action.
The Intercultural Dialogue Manifesto has been published and you can find it below or on the issuu platform.
The Manifesto is the first step in a series of many more to improve intercultural communication and understanding between youth workers and young people who are active in non-formal education. We intend to provide the participating youth with knowledge, ideas, and best practices that will enable them to transform an abstract concept into a tangible sustainable reality.
ESN believes that the only way to move forward towards a progressive and peaceful society is to become more conscious of our role in building bridges between nations and cultures. We need to support knowledge, policies, and actions that promote respect for diversity, inclusion, and understanding.