Friday, 6 February, 2015 - 15:31
IE Summer School 2015
Live a one-of-a-kind experience at IE's Summer School in Madrid. Click here to register today!
To learn more about IE Summer School and hear exclusive insights from the Summer School team, join our upcoming Virtual Information Session.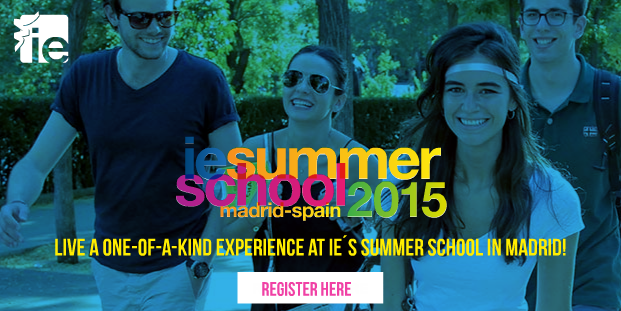 What will you learn?
During the three weeks at IE, you will have the opportunity to take classes with an outstanding faculty, the same that teach our internationally recognized master degrees.
The focus during the first week will be on developing your soft skills (team building, leadership, communication, design thinking).
The second week is designed to give students a well-rounded view of the different areas that make up modern organizations. Students will participate in dynamic sessions on subjects as diverse as Communication, Marketing, Finance, Big Data or Strategy.