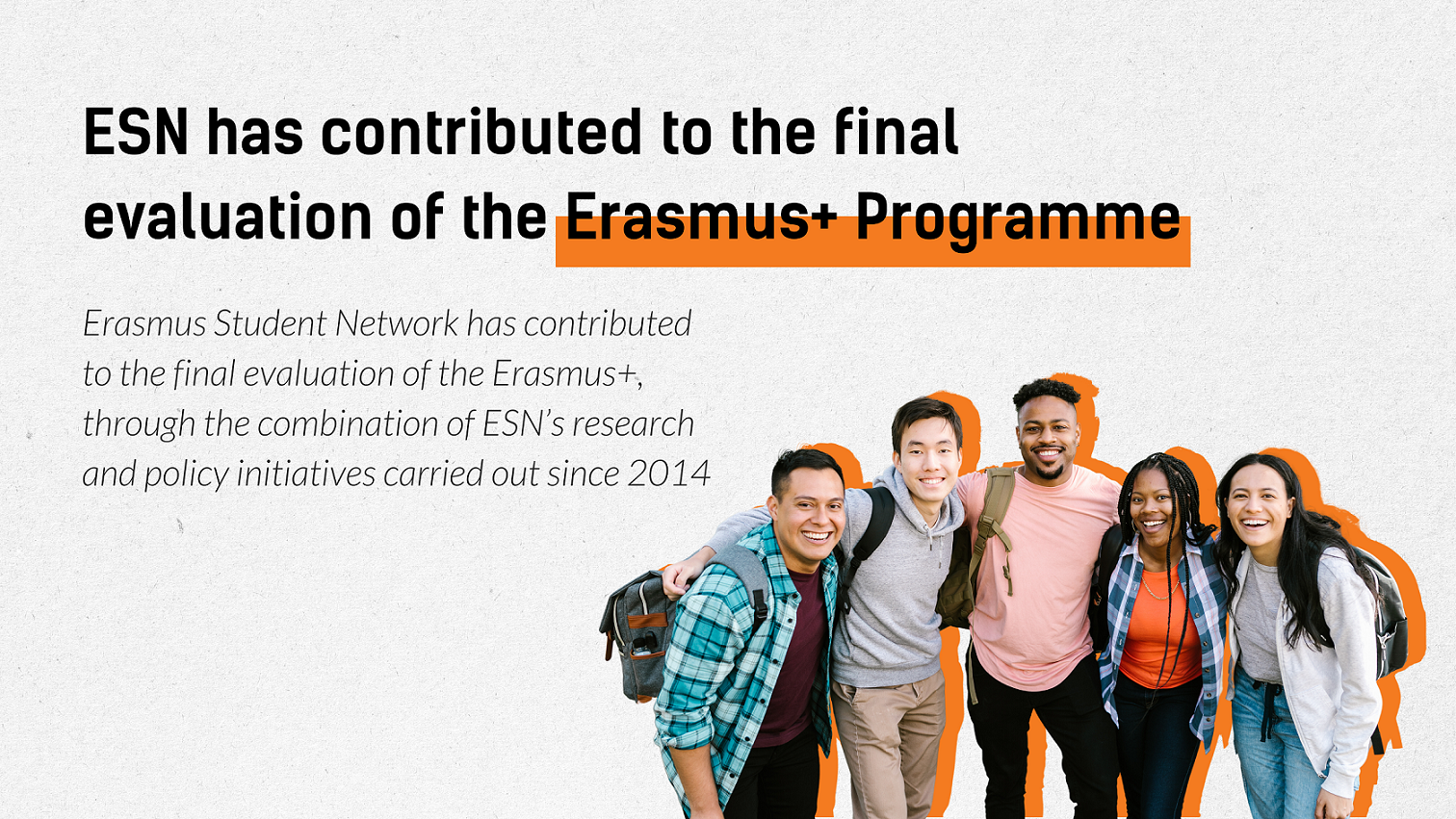 Wednesday, 21 September, 2022 - 14:53
Erasmus Student Network has contributed to the final evaluation of the Erasmus+, through the combination of ESN's research and policy initiatives carried out since 2014, and from the experience of working with students, Higher Education Institutions, National Agencies, and the European Commission for almost a decade now.
Erasmus Student Network has recognised Erasmus+ 2014-2020 as a tremendous European success story with challenges to address. We have identified that students from fewer opportunities and backgrounds continue to face significant challenges to their participation in student mobility. Besides, the identified problems include grant payments, courses, credit recognition, and student accommodation issues, among others. ESN also believes in order to guarantee that Erasmus+ lives up to the expectations set by the European Commission and citizens, monitoring of the ECHE commitment should become a more extensive process.
Erasmus+ 2021-2027 definitely had a rocky start with a promising road ahead. Whereas the programme is expected to reach its deliverables, ESN believes that it should ensure that all mobility students receive their grants before their mobility period starts. Besides, ESN advocates for better access among students with fewer opportunities.
The contribution also touches upon the aspects for improvement in the mid-term review of the programme based on existing evidence, including in the areas of Erasmus+ scholarships in higher education, civic engagement in exchange and interaction with local communities, Erasmus+ internships, and credit recognition, among others.
ESN is firmly committed to advocating for inclusive and fair student mobility and utilises every possible platform to promote its goals and values.
To read ESN's input and contribution in detail, please consult the attached document.