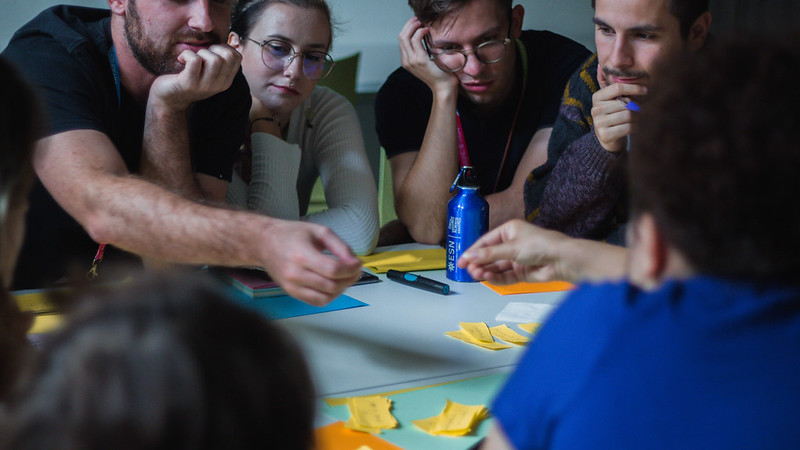 Monday, 21 November, 2022 - 12:36
Erasmus Student Network has contributed to the interim evaluation of the EU Youth Strategy 2019-2027 based on a combination of our research and policy initiatives, and our experience working with young people on the ground. We truly believe in the potential of the EU Youth Strategy: a tool that can foster youth participation in democratic life, support social and civic engagement and ensure that all young people have the necessary resources to take part in society.
Europe cannot afford wasted talent, social exclusion or disengagement among its youth. Only by involving and empowering all young people, youth policy can contribute to successfully meeting the vision of a continent where young people can seize opportunities and relate to European values. This is why ESN advocates for inclusive and fair participation in mobility as a means to significantly increase democratic participation among young people.
ESN appreciates that the EU Youth Strategy recognises the potential for younger generations to have a positive impact on society when engaged and empowered. For that reason, ESN reiterates the importance of mobilising EU-level policy instruments and actions on the national, regional and local levels, with a cross-sectoral approach and effective monitoring systems in place, to make sure that young people have the necessary support and resources to take part in society. Furthermore, ESN believes in the need for evidence-based youth policy-making and that reaching out to and involving youth organisations in the process is key to achieving the objective of participatory governance.
This contribution touches upon aspects for improvement in the core areas of action in the EU Youth Strategy: engage, connect and empower, and it is based on existing evidence collected through our research and participation in various initiatives for the implementation of the Strategy, such as the EU Youth Dialogue, the European Youth Goals and the European Youth Work Agenda.
To read ESN's contribution in detail, please consult the attached document.