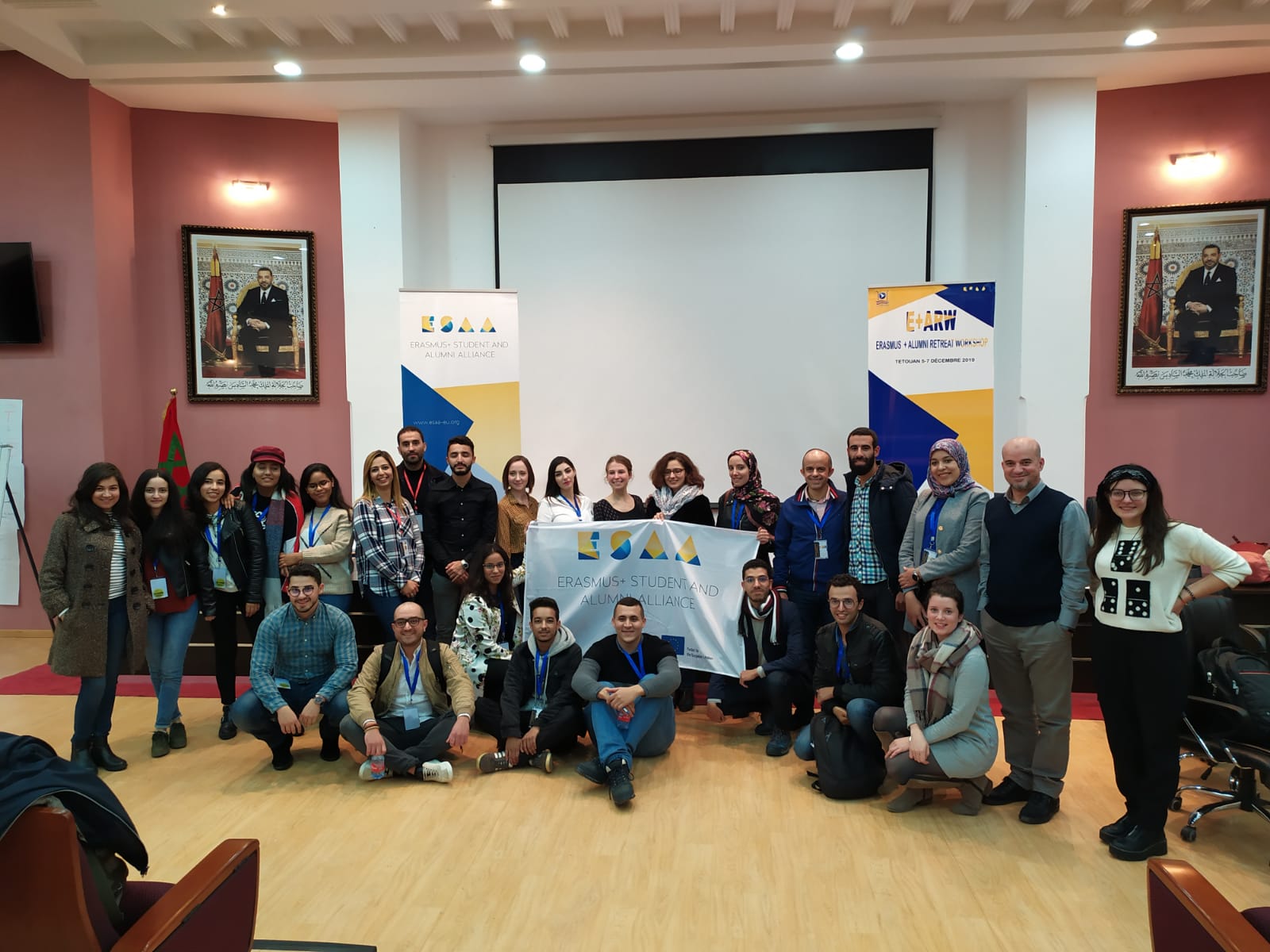 Tuesday, 10 March, 2020 - 16:12
The Erasmus+ Alumni Retreat Workshop was a three days event hosted by the Abdelmalek Essaadi University in Tetouan, organized by ESAA and funded by the European Union. The event had the goal of spreading information about Erasmus+ opportunities, ensuring equal access to Erasmus+ mobility, strengthening the quality of higher education and increasing the skills and employability of the Erasmus+ Alumni. The event was co-organised by EMA, ESN and the OCEANS Network, in partnership with the Presidency of the Abdelmalek Essaadi University and in collaboration with the Erasmus+ National Office-Morocco and EU Delegation in Morocco.
The two ESN Trainers, Mathilde Lafage and Flóra Bajnay, highlighted the experience of co-designing and co-delivering the agenda with the rest of the training team.
"During the designing phase, we could exchange methods and activities and we came up with a flexible agenda, easy to adapt to our participants' experience. The four of us had different backgrounds and styles, but trust built up quickly, allowing improvisation and adjustments to the flow. The result was an elected Board for the Erasmus+ Morocco Network (EMN), which will hopefully grow and ground itself by the time they get to join ESN" - Flóra Bajnay, ESN trainer

"It was a pleasure to see participants being motivated and sharing ideas. It gave us a chance to adapt the workshop according to their needs and they had a lot! It was very interesting to meet people from different backgrounds and help them create their network from scratch. It was like witnessing the birth of ESN!" - Mathilde Lafage, ESN trainer