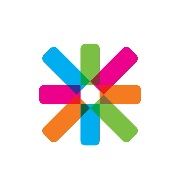 Wednesday, 9 September, 2015 - 13:48
The recent release of the European Commission's
draft joint report of the framework for European Cooperation in Education and Training (ET2020)
reflects and identifies the challenges education and training face in a multifaceted crisis-stricken continent. The report sets new priorities for European cooperation, reducing the previous 13 priorities to 6. The
Erasmus Student Network (ESN)
welcomes to choice to keep "making lifelong learning and mobility a reality" a top strategic objective. In addition, ESN also takes positive note of the balanced approach the Commission and the Council are adopting in terms of education for skills and employment as well as education for inclusion, civic engagement and participation.
Mobility to support stronger efforts
ET2020 recognises international learning mobility as a core feature in achieving both employment goals and civic goals of education and training. In the new draft report, the Commission has shifted its focus towards targeting citizenship education to address the apparent development of extremism in Europe, which goes in line with the
2015 Paris Declaration of the European Education Ministers
. ESN views very positively the change of focus but is concerned about current efforts put in place to meet these ambitious goals.
Given current trends, the target of 20% of higher education students benefiting from international learning mobility by 2020 will not be reached, despite the increased funding of the Erasmus+ programme. The internationalisation of higher education, called for by the report, can only be achieved through renewed efforts by regional, national and European institutions, including adequate financial and human resource allocation to fund and support mobility programmes.
In addition, besides the obvious financial obstacle, the accessibility of learning mobility opportunities in terms of length, objectives and required skills should also be addressed by all stakeholders, to ensure that learners from all socio-economic backgrounds have equal access to these opportunities.
ESN calls for internships not to be left out
One of the goals of the ET2020 framework is to provide European citizens with high-quality learning opportunities. Nowadays, internships represent an almost compulsory learning experience for every learner. As a transition period between education and work, between an educational environment and the business world, internships are crucial in tackling youth unemployment, but also to ensure that young people strive in their working environment. Thus, accessible and quality internships, in particular internships abroad, should be considered as a core concern of a comprehensive education and training strategy.
Civil Society Organisations - a vital stakeholder for change
Finally, the report reflects on the importance of fostering inclusive governance by stimulating the engagement of citizens, civil society and social partners. In this regard, ESN would like to accentuate the additional importance of engaging with citizens and other stakeholders on the regional and national level. In order to reach the fundamental goals of ET2020, ambitious strategies that reflect and recognise the expertise and first-hand experience of all stakeholders are needed. ESN looks forward to seeing concrete measures that recognise civil society as a viable stakeholder in the continuing implementation of the education and training framework.
Published by ESN AISBL
9th September 2015