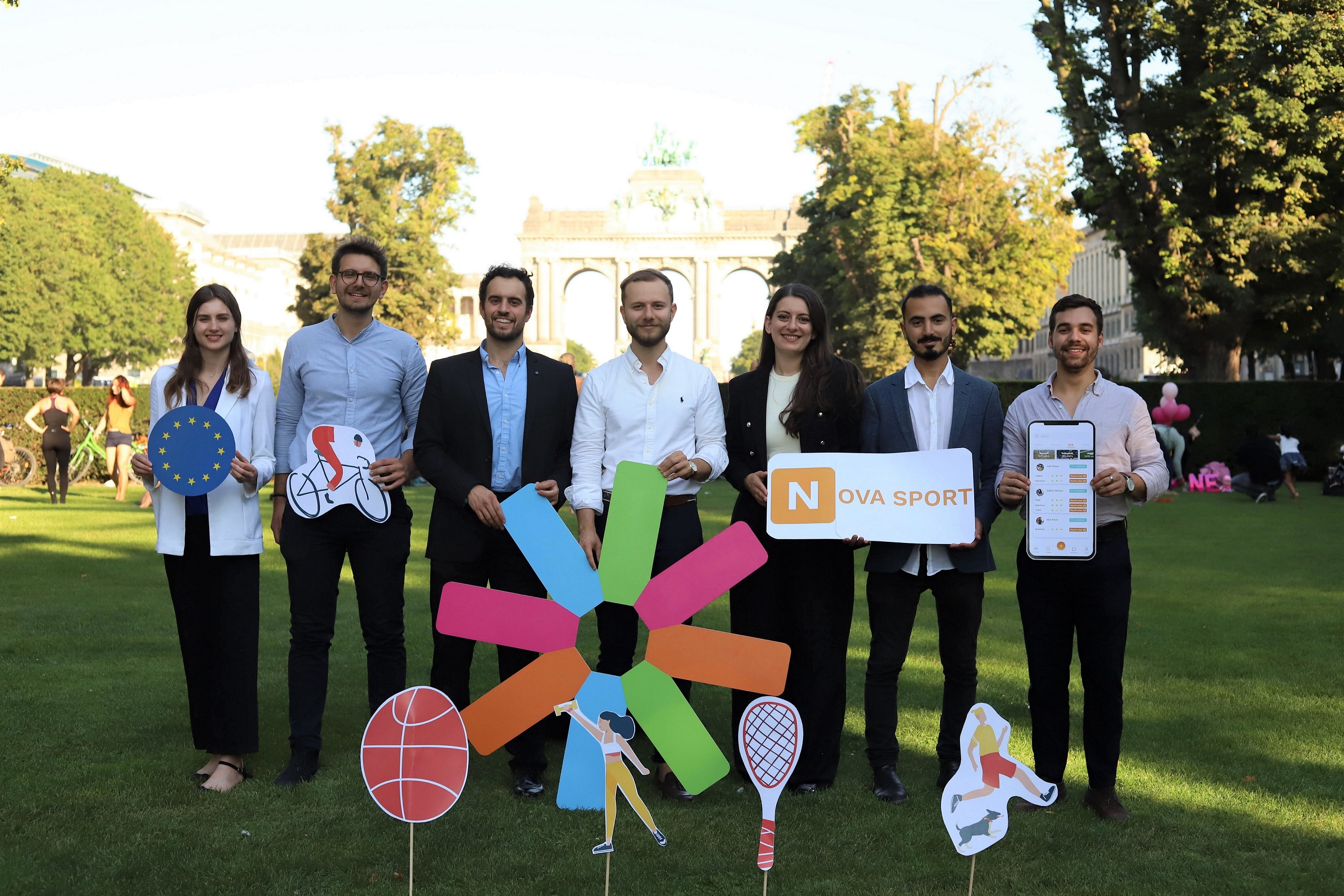 Monday, 20 September, 2021 - 15:06
Nova Sport, a social network app, and the Erasmus Student Network (ESN) celebrated the launch of a new partnership on August 25th. This partnership will help students integrate into the university and college communities through sports.
Nova Sport App offers students a free account with which students can connect by a shared interest in sports and being located in close distance. This is an opportunity for international students to integrate with local communities and for locals to make more social connections, as well as encourage students to maintain healthy and active lifestyles.
Karam Fattal, Nova Sport's Co-Founder said:
"Nova Sport App and ESN are proud to have concluded a three-year exclusive partnership to promote sport, health and well-being across the ESN community in Europe, to further foster intercultural understanding and create positive change in society through sport. At Nova Sport, we aim to advocate together with ESN for a healthy and active Erasmus Generation. We would be delighted to support students to integrate the student's social life through sports; it is important for students to stay active and maintain a healthy lifestyle in their destination country. Nova Sport App will build bridges between cultures and help Erasmus students connect with local students, allowing the practice of the local language through social and recreational activities and also to discovering new and local sports in their destination country. We are also giving each ESN section the right tools for them to animate their university and college sports community.

Sport is a great way to integrate student life and socialize on campus. Any Erasmus, international or local student can download the App and register for free. The Nova Sport App is available on both the App Store and the Google Play store. We hope that the Nova Sport App will further contribute to an active, healthy and social Erasmus experience for each student across Europe by helping them find sports partners, create activities, join groups, clubs and teams, share their experiences and best practices on the App and stay informed about the sports events ESN is organising for them!"
Juan Rayón González, President of ESN 2021/2022, said:
"Sport is one of the most effective tools to foster intercultural dialogue and bring people together. In ESN, we believe that international students can have an extremely positive impact on local communities, helping to make them more international and to widen the horizons of local students and local communities at large. Sometimes, it can be hard for international exchange students to create local friendships and become active in community life. Participating in sport activities is one of the best ways to tackle this challenge: from joining local teams to sporadic activities, sport will help international students to stay healthy during their exchanges and create long-lasting connections. Our new partnership with Nova Sport will aim to achieve precisely that: facilitate connections around sport that will benefit local and international students alike, improving internationalisation at home and the exchange experiences of the Erasmus Generation.
Through this partnership, hundreds of Higher Education Institutions and their students will be able to access all the services offered by the Nova Sport App. We hope that this partnership proves to be a fantastic example of how internationalisation initiatives in general and our work in ESN, in particular, does not only benefit exchange students but the whole student population. We thank Nova Sport for their fantastic initiative and we look forward to the implementation of the partnership with our local associations across Europe.