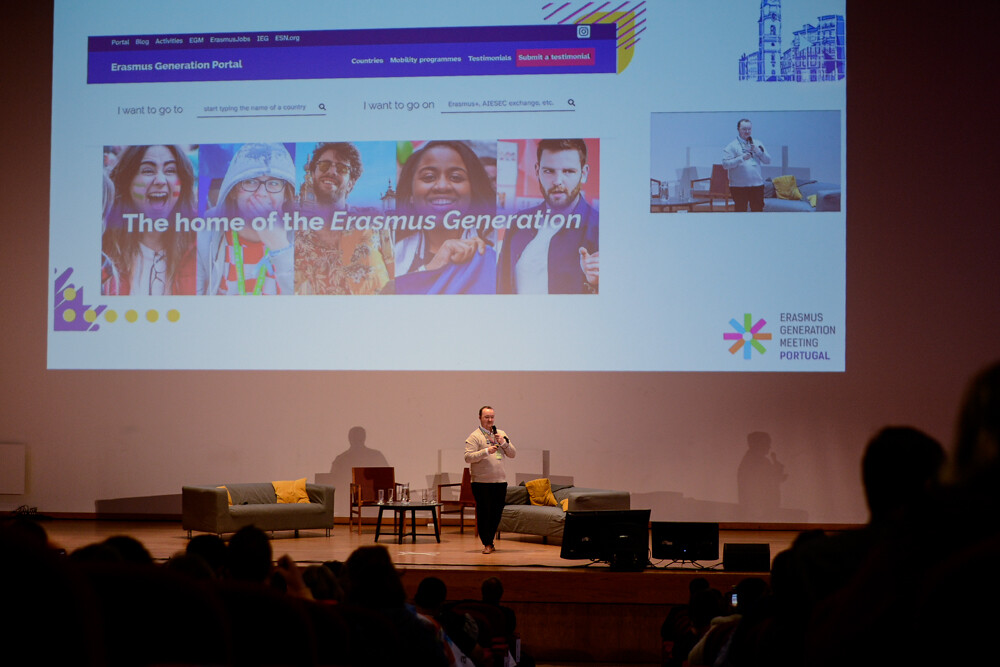 Thursday, 13 October, 2022 - 11:42
The Erasmus Days are held annually to remind the students, policy-makers, and the general public about the great transformative power of the Erasmus+ programme. This year the Erasmus Days will be running from the 13th to the 15th of October 2022. These days represent an opportunity for everyone to celebrate the tremendous success of the programme, but also reflect and propose ideas to make the Erasmus impact and experience stronger, more inclusive, and sustainable. 
The Erasmus Student Network has been supporting the implementation of the programme since its creation in 1989, and during the last few years, has contributed to the success of the Erasmus Days by organising hundreds of activities on the ground.  In a time of crisis and uncertainty in which the values of intercultural understanding, solidarity and unity in diversity are under extreme pressure, ESN believes that advocating for the transformative power of internationalisation is more important than ever. 
This year, in the framework of the Erasmus Days, Erasmus Student Network is thrilled to announce the public launch of the student-centred Erasmus Generation Portal, a landmark initiative to improve peer-to-peer information about student mobility, connect useful services for students, and increase civic engagement and social impact measurement on exchange. The portal brings together all the key services that ESN offers to students and young people, collects information about student mobility, destinations, living costs, and other details from former and mobile students and united everything in one space. A large spectrum of the platform includes student opinions, testimonials, blog stories, podcasts, green Erasmus practices, and other general activities.  
Access to information is key to ensuring mobility opportunities are accessible for all students. In the latest Social Inclusion & Engagement in Mobility research report, 94% of mobile students found the information available about funding useful. However, they struggle to find such information, which can become a barrier to mobility. 
To eliminate these barriers the time has come to unwrap an ERASMUS+ GRANT SIMULATOR, one of the main features of the Portal.  The grant simulator will allow students to make a simulation based on general Europe-wide rules in respect to the Erasmus+ Programme Guide. Students will receive an estimate based on their mobility type, duration, and location. We take into account some background information to tailor it as closely as possible to reality.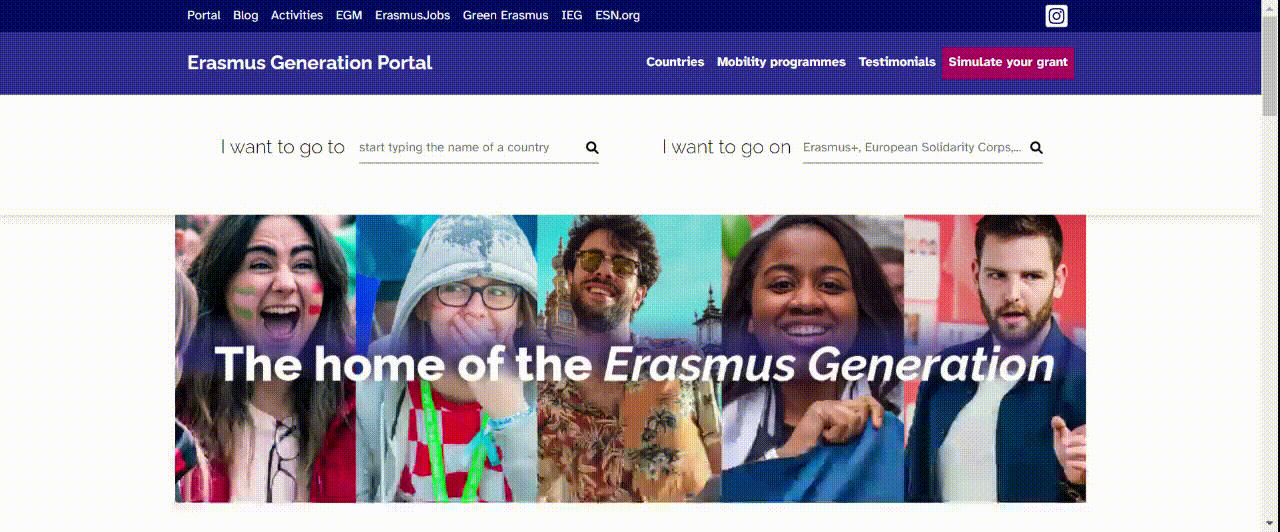 Erasmus Student Network once again congratulates you on the occasion of Erasmus Days and strongly encourages you to join the celebration, and share your thoughts and experiences on how to make the Erasmus experience better for every student.
Stay tuned and follow our social media channels to know more about the Erasmus Generation Portal, Erasmus+ Grant Simulator and more.