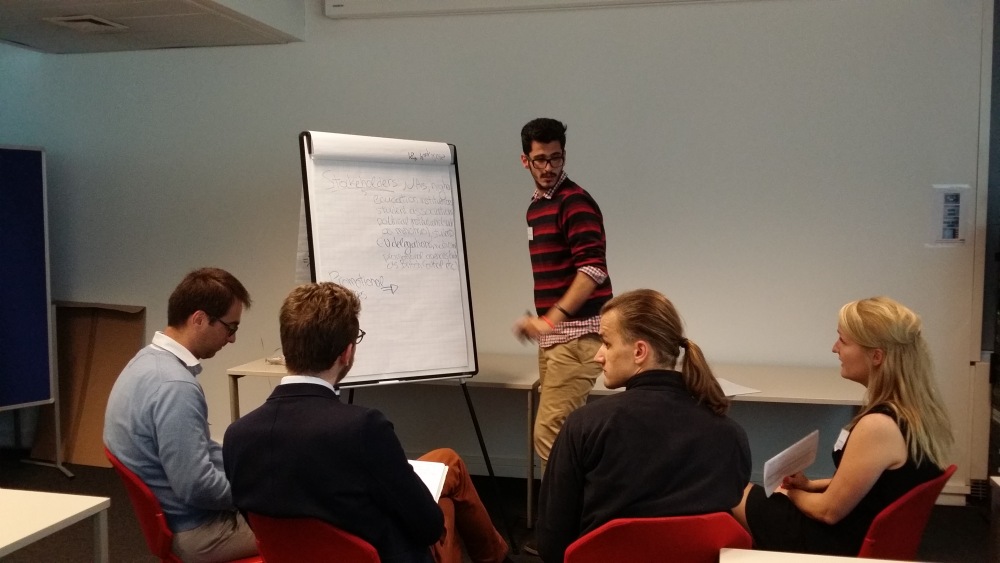 Wednesday, 3 June, 2015 - 15:29
On May 18, 2015 one of the first events of the new association ESAA took place: the Erasmus+ Train-the-Trainers event was organised on the premises of the European Commission, DG Education and Culture in Brussels. It was initated by the ESAA Policy Working Group with the idea to give 15 trainees a deeper understanding of Erasmus+, the new programme for Education, Training, Youth, and Sport.
Six representatives of the European Commission joined the event, as well as an intercultural trainer from the ESAA service provider ICUnet. The aim of the event was to give information to active members about Erasmus+ and help them understand how to pass this information to prospective students, universities, alumni, national agencies and potential employers.
In several interactive sessions the trainees were provided with details about credit and degree mobility, with the focus on main benefits and messages for the students. Also, they learned in a very practical way how to engage new members, to show how mobility affects excellent degrees, employability and cultural competences.
The freshly trained Erasmus+ experts will attend pre-departure events, education fairs as well as at the ESAA kick-off event, in order to share their experience and knowledge!