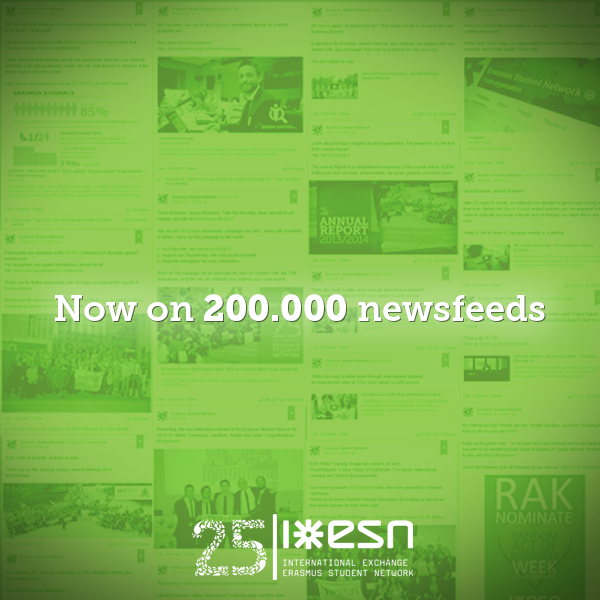 Saturday, 11 October, 2014 - 20:14
From exactly 1 like for the first ever Erasmus Student Network Facebook post to over 250 people congratulating the network for achieving the new social media milestone. After 6 years of presence on Facebook ESN fan page has already gathered more than 200 000 student mobility fans. 
Launched on 22nd of August, 2008 has become the first social media tool for Erasmus Student Network to reach out for the young interested in exchange possibilities people, which was later followed by accounts on Flickr, YouTube, Twitter and Instagram. Being the first makes it most successful, already carrying "Verified" badge and updated daily with the highest quality material.
Support the further growth of it by staying up to date with the latest announcements or join our online flash mob and on our anniversary help us share this message with the rest of the world: http://thndr.it/1AQSFnT.