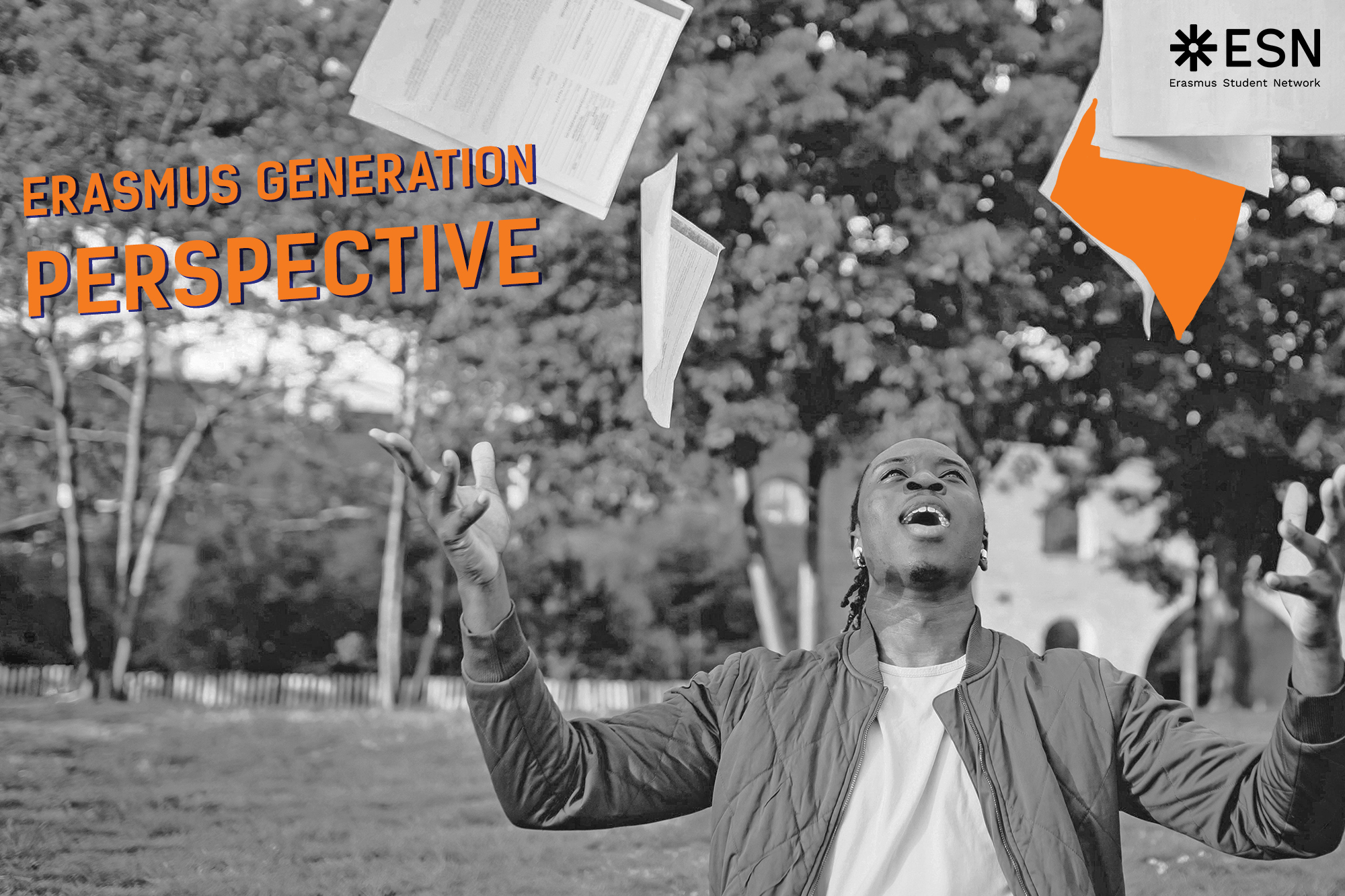 Thursday, 20 May, 2021 - 13:46
Written By:
Giuliana Kotkievicz, Salome Keshelashvili *
* Erasmus Generation Perspective articles are written by ESN volunteers with the aim to share the student voice on current policy developments in the field of international education. The text represents the individual perspective of the author and not an official statement of the Erasmus Student Network.
---
"Am I at the right place? What do I really like to do? Is this my dream and a happy place to be? "If those questions are floating and time to time are coming back in your mind, first of all – do not panic! 
Most students are acquainted with the term "gap year", but do we all know exactly what it stands for? Gap years are a typically year-long break before or after university, which normally involves work-related activities or travel plans. You can use a gap year to deepen your professional skills, improve a language, volunteer, travel, or boost your social and personal awareness. Finally, a gap year doesn't have to fit into a box of plans, you can do multiple things and have multiple reasons to step back and develop other areas of your life that can't be achieved through formal education. 
According to history, gap years have been around since the 17th century, when the European elite families thought that travelling to cultural parts of Europe was necessary for their youngster's education. In the 19th century, gap years were seen as a culturally diverse program and that could be beneficial to stop wars and deepen the relationship between countries. Although today the term gap year is more of an institutional claim between corporations, its essence has not lost meaning. 
"Am I at the right place? What do I really like to do? Is this my dream and a happy place to be? "If those questions are floating and time to time are coming back in your mind, first of all – do not panic! This is a normal turmoil that gives you an inside alert light to guide you through waves of emotional changes to a final destination that can be named as the gap year. 
As a UK-based organisation, The Universities and Colleges Admissions Service (UCAS) and The Department for Education and Skills indicate that 29,360 students deferred their studies for a university gap year in 2020, which compared to 2019 has been increased by 9.4%. 
In the 2014-2015 survey conducted about American gap year experiences by the American Gap Association based at Temple University, the three most commonly reported reasons for wanting to take a Gap Year were following - 92% wanted to gain life experiences and personal growth, while 85% desired to travel, see the world and experience other cultures, and 81% decided to break from the traditional academic track. 
It needs to be mentioned that according to the Eurostat regional yearbook, 2020 edition, in 2019, there were three regions - Yugoiztochen (Bulgaria), Região Autónoma dos Açores (Portugal), and Guyane (France) - where more than one-quarter of 18-24 year-olds were early leavers from education and training.
On top of that, it can be defined as the year of mature and real-world experience opportunities, which varies from teaching, volunteering, learning, or working as an intern maybe, at your desirable future place for work.
There is even an expression: gapper! Today we can find thousands of programmes, open calls, literally all around the world. Somehow all boundaries will be faded, and you can start seeing a wide picture of opportunities.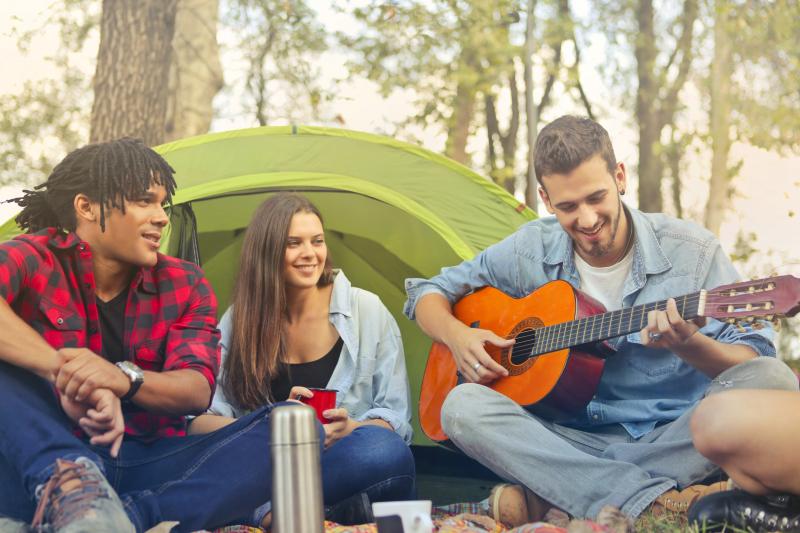 As you could expect, there are plenty of ways to do a gap year with the Erasmus+ Programme. The essence of gap years is correlated with the vision of Erasmus+, the cultural exchange, the social and personal development, educational and professional development, and the relationship between countries. Two of the most common ways to do a gap year with Erasmus+ are the Erasmus Internships and the European Solidarity Corps. 
The Erasmus Internship can be done up to one year after you finish your studies and all through the programme countries with organisations, companies, and institutions. The internship offers a grant depending on living costs between your country and the destination country and you can apply through the international or Erasmus+ office of your higher education institution. 
Through the European Solidarity Corps you can take part in projects that benefit communities, either abroad or in your own country (voluntary service, jobs and internships, or solidarity projects). You must be between the ages of 18 and 30, apply through their website and almost everything is paid!
But here comes the next question: "How to narrow down the pile of opportunities around me?". Here are some practical and personal tips that can be helpful:
For me, Giuliana, my gap year experience has so far changed my life in so many aspects, I have a clear vision of my future and what I want professionally. I'm currently doing an Erasmus+ Internship in Italy, and I have learned a new language, met people from different places, and taking a break from university life helped me clear my mind and choose the right path for me.
It has started at the most unexpected time in my life - when I graduated from my Bachelor's degree and I continued my professional working path to the Ministry of Education and Science of Georgia. Sounds so successful at such an early career path stage, isn't it? But back then, it was not the place where I thought or felt somehow fulfilled and aligned to my mind, inner self, and desires. Fortunately, I was backed with some experience and knowledge of volunteering, youth work, and also European opportunities, and I applied for the European Voluntary Service (now ESC). The location was in a little town in South-Western Poland, region of Lower Silesia. For six months I was working for the museum of the Kłodzko land and helping the education department of the museum to conduct various activities for youngsters and the older generation. I have met people from all over Europe and this time period was the best way to step into the independent, practical world where you need to act on your own! It was somehow an escalation of self-development, self-growing, and learning about your actual self. What are your advantages and capabilities in doing some specific things? And, especially, experiencing leaving your home, family, and friends for a while gives you more room inside your brain to understand what it really looks like to overcome all the obstacles without calling your parents asking for their guidance or help. You even really start to understand what is the food you like, what you can prepare, how to manage your money monthly - and what about your work task management?

Salome
To wrap up, the gap year is a time when you give yourself the opportunity to somehow get lost in a new environment to find your sparks of true call and sense; it comes in a different shape and form but a gap year is one of the well-tested forms. 
---
Sources: