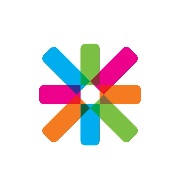 Tuesday, 6 October, 2015 - 14:40
Erasmus Student Network (ESN) is the biggest student network in Europe with its international headquarters in Brussels. ESN is present in nearly 500 Higher Education Institutions in 37 countries. ESN has been supporting student mobility since 1989 and conducts transnational surveys and research projects focused on mobility and internationalisation of higher education and student accommodation.
ESN is looking for a Web Project Coordinator for a project financed by the European Commission's Erasmus+ KA2 funding.
Terms and conditions
Full-time position

One year contract from November 2015 to October 2016

Transport costs in Brussels covered 

Casual, friendly work environment
Required skills and experience
Academic degree

Knowledge of research methodologies

Knowledge of project management techniques and methods
Background in web and communication project management

Proficiency in web and interface design, including W3C web accessibility standards

Ability to communicate and implement design needs into the site's functionality
Main tasks and responsibilities
Coordination of project implementation and its deliverables

Preparing and managing project schedules and staff resources

Lead regular project status meetings both internally and externally with associate partners

Proactively identify, communicate and resolve oriject risks and issues

Produce detailed project documentation and specifications
For a more details, please
refer to the PDF attached.
 To apply, please send your
 motivation letter and CV
to
[email protected]
by
Sunday 18th October 2015 23:59 CET.
Please use the
subject line "Web Project Coordinator". 
Interviews (via Skype) will be conducted the following week with the shortlisted applicants.
Please don't hesitate to contact us if you have any additional questions regarding the position.
Published by Erasmus Student Network AISBL
6th October 2015