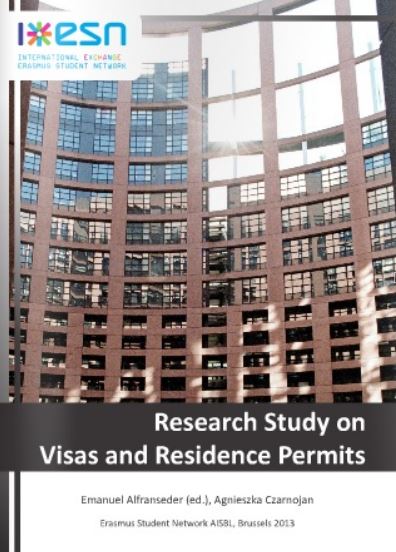 Wednesday, 16 April, 2014 - 15:31
ESN has experienced first hand the difficult access to Visas and Residence Permits. Our Web Project Administrator Salih Odabasi from Turkey was not able to join us here in the headquarters in Brussels for his elected term 2013/14. Not only did his application get rejected but it also took more than 3 months after handing in the final documents to get an answer.
The European Commission has proposed in 2013 a revision of VISA Directive 2004/114 to improve the access for students, youth workers and volunteers.
Almost a whole year passed until the European Parliament approved the directive in a first reading. Now it is up to the Council of the European Union to react. The Erasmus Student Network urges the upcoming Presidency of the Council which will be held by Italy to make this very important topic a priority and discuss it with all member states.
In context of the proposed Directive ESN has conducted a Research Study on Visas and Residence Permits with the support of the European Youth Forum (YFJ).
Additionally to the Directive proposed by the European Commission in 2013 there has been a a new proposal for revision of the Union Code on Visas in early April 2014.
The Erasmus Student Network would like to emphasis that many of the recommendations which we developed together with the European Youth Forum (YFJ) have not been tackled yet.
To find out more please check the news on the European Youth Forum's website for more information on our demands.